Choose the appropriate form and click on the icon to download form

Our company is your number one source for professional service.  

.Volunteer & Exempt Firemen's

Benevolent Association 

of Lynbrook, N.Y.

Dedicated to Past, Present and Future Members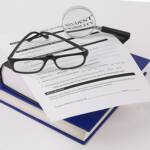 If you require any additional help in completing the form, please contact one of the Trustees or contact the Benevolent office at 516.593.5806.



This page was last updated: October 12, 2018
There is a $10.00 application and $2.00 dues fee with this application.

There is a $5.00 fee for the Change of Beneficiary

Please Complete Entire Form